The Rubber Roofing Co's commitment to the industry has seen it introduce in-house Butyl training seminars in an effort to elevate the standard of workmanship within the industry.
The Rubber Roofing Co. gathers fixers from around New Zealand from the far north to Invercargill for these unique forums which incorporate not just the Rubber Roofing Co. staff but also industry specialists including manufacturers of Butyl membrane, adhesives, and industry mentors.
We have devised a series of training modules that are designed to emulate the most conceivable fixing scenarios. These are used not just for the fixing forums but are available for the Rubber Roofing Co fixers around the country for ongoing training.
Upoming Trainings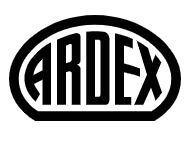 TPO Training with ARDEX at Rubber roofing.
Middle of May – Date TBC
Register your interest here – Ardex Training